Shopping Cart
Your Cart is Empty
There was an error with PayPal
Click here to try again
Thank you for your business!
You should be receiving an order confirmation from Paypal shortly.
Exit Shopping Cart
P a s s a g e s F o r e v e r
~Touching Lives One Passage at a Time~
| | |
| --- | --- |
| Posted on March 31, 2016 at 11:40 PM | |
~ The stones are still crying out! ~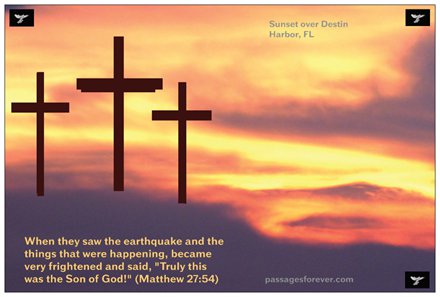 Hello Friends,
Our theme during the month of March was about the foundation of our faith, the core of Christianity - the death, resurrection and ascension of our Lord Jesus Christ. So it is worth mentioning again and again, even beyond our Easter services and celebrations. We should always remember why we believe and the basis for our our faith. The more we celebrate it, the more inclined we might be to pass it on. Easter is a special time for Christians around the world as we remember and celebrate the most magnificent event in all of mankind's history.
Unfortunately, not all of mankind celebrates it. Jesus death and resurrection was God's plan for the redemption of all of mankind, no exceptions. And yet, while many have heard about Jesus and his death on the cross, not all have truly grasped and embraced the truth and the amazing love behind it. This often saddens me and perplexes me at the same time. I can only imagine how deeply grieved our Father is over it.
Telling the Greatest Story Ever Told
If you're like me, you may take it for granted at times that many have heard about Jesus (right here at home in the free world). But I am now challenging myself to be ready to tell the story to a non-believer in a compelling way that they may not have heard it (or seen it) before, and I hope you will consider joining me. As I continue to work on this, I thought about a couple of the details in scripture that don't often get as much attention as the crucifixion and resurrection, but have their own "shock and awe" factor .
For example, during the aftermath that occurred when Jesus took His last breath on the cross, there were several supernatural events, like the tearing of the temple curtain (the curtain of the temple was torn in two from top to bottom" (Matthew 27:50-51a). Another event with similar shock and awe was a great earthquake (The earth shook, the rocks split and the tombs broke open-Matthew 27:51-52)". It was as if even the Earth knew who He was and could not stand to be part of His suffering as his precious blood fell to the ground. Jesus had said in Luke 19:40, "if they keep quiet, the stones will cry out", and that they did when He died on the cross. Even the centurion saw His omnipotence when the ground shook as He died. Even one of the thieves on the cross sensed His divinity.
Our God is so mighty and sovereign that even non-believers can recognize Him. He is so worthy of our trust, praise and our bragging and deserving of all glory. No matter our circumstances, let's remember who He is. Let's choose to trust Him and sing praises to His mighty name always...and yes, we have bragging rights...or the stones will cry out. If non-believers witnessed a bragging believer in the midst of their storms, I think we will get their attention, don't you? When I see the intensity and frequency of the earthquakes occurring today, I often think of what Jesus said back in Luke 19:40, and I wonder...is our society so secular and indifferent to our God , that even the stones have to cry out?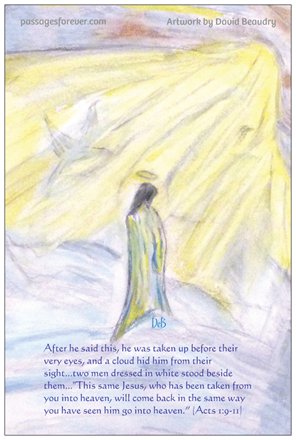 Another compelling detail I have added to my repertoire of the "Greatest Story Ever Told", is the ascension of our Lord. While often overshadowed by the resurrection, it was equally important and significant an act of love and sacrifice as the crucifixion. It is the perfect demonstration of humility, in that our glorious risen Savior, though He was about to literally ascend through the clouds to sit at the Father's right hand, He did so with emphasis on His people instead of Himself.
Just before He ascended, He spoke commands and promises that demonstrated not only His authority but also His love and caring for us. He commanded His disciples to go into all the nations and be His witnesses to share His love with the world. He promised He would equip us with power to do this by sending us a Counselor, the Holy Spirit. He also promised that He was going to prepare a place for us, so that where He would be, we would be also. When the disciples asked Him if He would now restore the kingdom to Israel, He responded by commissioning them to be His witnesses (the Great Commission).
Even as He's about to reunite with the Father in perfect glory and with all authority over heaven and earth, Jesus continues to be a giving and sacrificial Christ. He doesn't act like one above all heaven and earth in a manner the world may expect of one of such power and glory. One who just rose from the dead! Instead, He spoke only of his children and those yet to join God's family, and what He wanted to do for us and for them...He still focused on the ultimate work at hand...to bring all mankind to salvation before His glorious return through those heavenly clouds once more! So when I ask myself, "what would Jesus do", I want to remember this humble King of glory who cares more about the unsaved than His perfect heavenly home from which He will rule and reign forever. I want to model His example as part of my compelling story.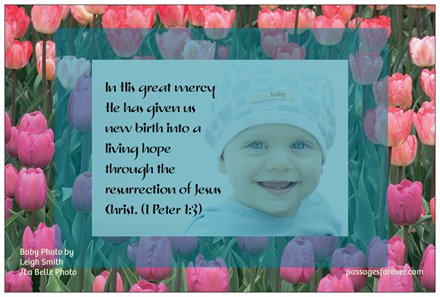 Finally, I have the ultimate wrap on this great story. The death, bodily resurrection and literal ascension of Jesus Christ is the core of the Christian faith. It is by His grace and sacrificial death alone that our sins are forgiven, and nothing less, nothing more. Adding anything to His work on the cross would cheapen the extreme sacrifice Jesus made at Calvary for us. It is His bodily resurrection that conquered death and gives us assurance of life beyond the grave. It is His literal ascension into heaven that illustrates the promise of our physical eternal home in our Father's house. Because of Christ Jesus we have a new birth, where our old nature no longer has power over us, and we are a new creation cleansed by His shed blood. We can now be adopted sons and daughters of God the Father. It is because of Christ and Christ alone, if we accept His death as payment for our sins, that we will die once and live forever!
As if that's not enough, thanks be to God the Father we do not have to wait until the next life to enjoy the life Jesus died to give us. Our eternal life begins right now here on earth. While this life is still subject to the fallen nature of mankind until our Lord returns to complete our redemption ("look up...your redemption draws near"-Luke 21:28), our new birth has already occurred! God didn't send his only precious son to save us so He could tame us! We can live a life that reflects the light of our Lord living in us, dazzling brilliantly and bearing an abundance of fruit! We have nothing to fear! For if He is for us, who can be against us? (Romans 8:31). Greater is He who is in us, than He who is in the world (1 John 4:4). Fear not, little flock; for it is your Father's good pleasure to give you the kingdom (Luke 12:32).
So fear not, but be bold and be brave little flock...because we have the most compelling story ever told, and we know how the story ends. A story that gives us confidence, bravery, peace and unspeakable joy. That my friends, is witness to the Greatest Story Ever Told. Praise God and thank you Jesus. Hallelujah.
Love,
Victoria
Categories: None
/